Solvay selling formulated resins business to Altana AG
Canadian Plastics
Materials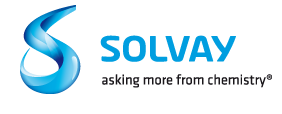 Chemical maker Solvay SA is selling its formulated resins business to Elantas PDG Inc., a division of Belgian specialty chemicals company Altana AG.
The terms of the deal have not been disclosed.
Under the agreement, Solvay's technology solutions business unit will divest the formulated resins business line, which generated sales of US$20 million in 2015.
The divestment includes the formulated resins' product portfolio, the manufacturing and R&D facility based in Olean, N.Y., and all associated technical, commercial, and administrative staff.
"The divestment represents a strong strategic fit for both Solvay and Elantas," said Michael J. Radossich, president of Solvay Technology Solutions. "This transaction enables [us] to further extend our leadership position in our core polymer additives business."
The formulated resins portfolio is mainly made up of the Conap brand epoxy resin and polyurethane product systems and serves electronics, electrical, and specialty adhesives markets.
The sale is scheduled to be completed in the first half of 2017.