Chroma Corp. founder Robert Swain dies at 90
Canadian Plastics
Materials
An expert in the area of pigments and colour additives, Swain was also inducted into both the Plastics Pioneers Association and the Plastics Hall of Fame.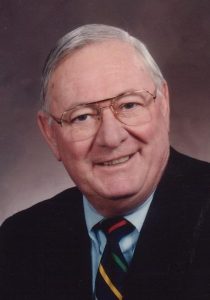 Robert D. Swain, the founder of pigment and colour concentrate supplier Chroma Corp. and a member of the Plastics Pioneers and the Plastics Hall of Fame, passed away on April 21 in East China, Mich. at the age of 90.
An expert in the area of pigments and colour additives used for plastic materials, Swain was a 1951 graduate of Lafayette College with a degree in chemical engineering. After graduation, Swain worked for the Bakelite Division of Union Carbide, and then for Union Carbide Plastics. Several years later, Swain accepted a sales management position with Exxon Chemical Company. While at Exxon, he developed and patented a number of polypropylene (PP) formulations that became widely used in both the automotive and appliance industries. He also developed talc reinforced PP grades as replacements for asbestos reinforced PP.
Swain left Exxon in 1967 to start Chroma Corp. in McHenry, Ill., and the company quickly developed masterbatch colour concentrates with let down ratios of 20:1, which greatly improved the economics associated with colorant use. Chroma's business expanded greatly over the years through increased sales and acquisition, including the 1999 purchase of liquid colour supplier Injecta Color. Chroma was also the first colour compounding company to offer custom formulated colourants to the pharmaceutical industry.
In 1978, Swain was invited to join the prestigious Plastics Pioneers Association and later served as its managing director. He was also inducted into the Plastics Hall of Fame in 2009, becoming only the second person from the colour compounding sector to be admitted to the Hall of Fame.