New biodegradable plastics association is formed
Canadian Plastics
Canadian Plastics
Materials
The Oxo-Biodegradable Plastics Federation was officially launched on February 1, 2016.
With help from a Canadian additive manufacturer, there's a new global industry coalition that focuses on oxo-biodegradable plastics.
The Oxo-Biodegradable Plastics Federation (OBPF) was officially launched on February 1, 2016, and seeks to promote what it describes as "the appropriate use of oxo-biodegradable products through participation in the development of standards, regulations, material guides and positive community interaction."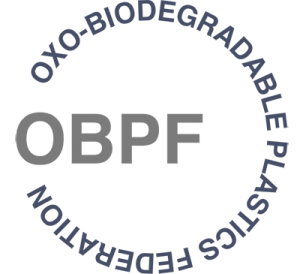 Among the founding members is Vancouver, B.C.-based EPI, the manufacturer of Totally Degradable Plastic Additives for PE, PP, and PS. Other founding members of the new association include Swedish additive maker Add-X Biotech; Germany-based EKMDevelopments; England-based masterbatch supplier Wells Plastics Ltd.; and U.S.-based Willow Ridge Plastics Inc., a supplier of PP and PE additives.
"Supported by scientific, economic and social research into the development of products, applications, and systems deriving from and using oxo-biodegradable products, [the OBPF] is intended to help educate and further public awareness of oxo-biodegradable products as an available alternative to existing products and to promote the use of these products without any anti-competitive activities in relation to other relevant industry and academic associations," the association said in a statement.
Oxo-biodegradable plastics are designed to biodegrade in the same way as a leaf or a blade of grass: as it degrades, the material ceases to be a plastic and disappears completely without leaving any fragments or toxic residues, instead changing into CO2, water, and biomass. But the materials have come under fire in recent years, with critics suggesting that the materials do not actually biodegrade in the natural environment. For this reason, for example, France proposed to ban oxo-biodegradable plastics in 2014.
The OBPF will be headquartered in Shropshire, U.K.