Packaging product supplier Intertape Polymer Group (IPG) is investing US$7 million to add manufacturing and distribution capacity at its facility in Pittsylvania County, Virginia.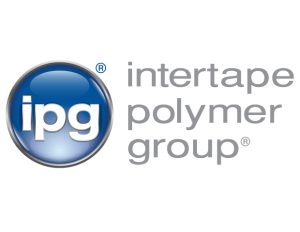 IPG, which has corporate headquarters in Montreal and Sarasota, Fla., develops, manufactures, and sells a variety of paper and film-based pressure-sensitive and water-activated tapes, polyethylene, and specialized polyolefin films, woven coated fabrics, and complementary packaging systems for industrial and retail use.
The company already employs 300 people at the Pittsylvania County facility, and the new project is expected to add 15 new jobs.
"IPG remains focused on strategic expansions, improvements, and acquisitions to propel the company to our 5 to 7-year goal of almost doubling the size of our company to $1.5 billion in revenue," Greg Yull, CEO of IPG, said in a statement.
The latest expansion means the company will spend a total of US$25 million in recent upgrades and expansion at the Pittsylvania County location.
IPG has been busy lately. In July, the company acquired Canadian Technical Tape Ltd., a Montreal-based supplier of industrial and specialty tapes for $67 million. Canadian Technical Tape manufactures and supplies pressure-sensitive adhesive tape to industrial, construction, and retail markets. The company has manufacturing sites in Montreal; Cornwall, Ontario, and Johnson City, Tenn.
IPG employs approximately 2,450 employees with operations in 21 locations, including 14 manufacturing facilities in North America and one in each of Europe and Asia.